Behind the Scenes: Life as a Live Casino Dealer
Online casinos have revolutionized the gambling industry, bringing the excitement of a casino floor directly to players' screens. One integral component of online casinos is the live casino dealer, whose job is to recreate the authentic casino experience and interact with players in real-time. In this article, we'll take a glimpse behind the scenes and explore what it's like to be a live casino dealer.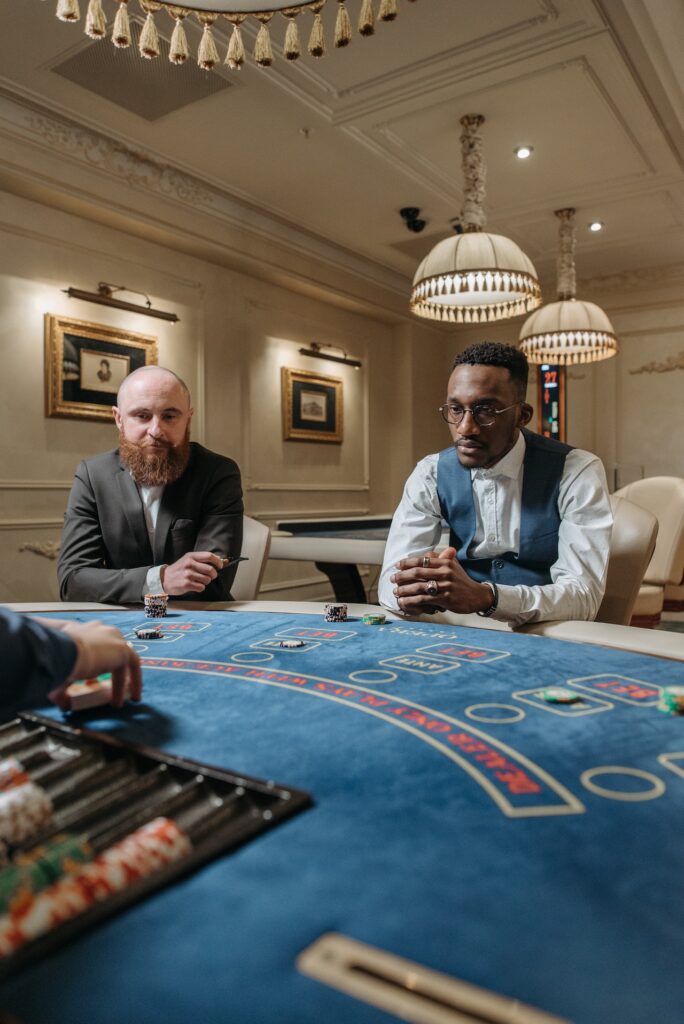 The Role of a Live Casino Dealer
Unlike traditional brick-and-mortar casinos where dealers handle physical cards and chips, live casino dealers work in a studio setting, broadcasting games to players via high-definition video streams. They act as the intermediary between the players and the games, ensuring fair play, handling bets, and maintaining an engaging atmosphere.
Also Read: Responsible Gambling in Australian Casinos: Tips for a Balanced Approach
The Training Process
Becoming a live casino dealer requires rigorous training and a diverse skill set. Prospective dealers undergo intensive training programs that teach them the rules and procedures of various casino games, including blackjack, roulette, baccarat, and poker. They also learn how to use the sophisticated technology that powers the live streaming experience.
The Work Environment
Live casino dealers work in well-equipped studios that resemble actual casino floors. These studios are fitted with multiple cameras that capture every angle of the game, allowing players to have a clear view of the action. The dealers themselves are impeccably groomed and dressed in professional attire to maintain the authentic casino ambiance.
The Challenges
While being a live casino dealer may sound glamorous, it comes with its fair share of challenges. Firstly, dealers must be able to handle high-pressure situations, especially during peak hours when the tables are bustling with activity. They need to maintain focus, accuracy, and professionalism at all times.
Additionally, live casino dealers must be proficient in managing different player personalities. They interact with players through a chat feature, responding to their queries and comments while maintaining a friendly and engaging demeanor. This aspect of the job requires excellent communication and customer service skills.
The Advantages
Working as a live casino dealer also has its perks. One of the biggest advantages is the flexibility of working hours. Online casinos operate 24/7, so dealers can choose shifts that suit their lifestyle. This flexibility allows individuals to pursue other interests or have a healthy work-life balance.
Moreover, live casino dealers often receive attractive remuneration, including base salaries and bonuses. They may also have access to various employee benefits, such as health insurance and retirement plans, depending on the online casino they work for.
The Future of Live Casino Dealers
"As online casinos continue to grow in popularity, the demand for live casino dealers is expected to rise" according to Gianni Russo from GambleGlimpse.com. Advancements in technology, such as virtual reality and augmented reality, are likely to further enhance the live casino experience, creating even more opportunities for dealers in the future.
Also Read: Discovering the Best Casino Payouts in Australia: Unveiling Fair Go Casino's Advantages
Conclusion
Being a live casino dealer is a dynamic and rewarding profession that bridges the gap between traditional casino gaming and the online world. Dealers play a crucial role in providing an immersive and interactive experience for players, ensuring that the thrill of the casino is not lost in the digital realm. As online casinos thrive and evolve, the role of live casino dealers will continue to be an integral part of the gambling industry, bringing the excitement of the casino floor to players around the globe.