Why You Should Spend Some Time Playing CS:GO?
Games occupy a significant place in the lives of many people, but there are special projects that are closely entrenched in the gaming industry and are reference in their format and which are worth a try for all fans of games in this genre.
CS GO is a session shooter that can captivate you for a long time with a system of ranks and matches on popular maps, where each round will be unique and interesting.
For some, CS may seem very monotonous, but this is no reason not to try one of the most iconic games in the shooter genre.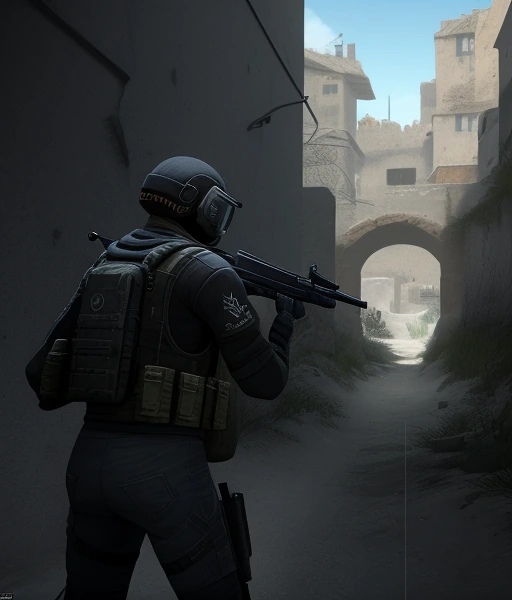 You can always return to your favorite MMO if you don't like it, and buying a booster will help you quickly catch up on missed content.
Matchmaking and eSports
CS GO and CS 1.6 is a full-fledged shooter that is not only related to the development of the esports component in the gaming industry, but is also one of the most viewed projects in history.
CS GO gains special popularity and charm for the opportunity to play a similar mode played by professional players and feel and imagine these emotions, and with due diligence, even get a chance to become one of the world-class titled players.
The most popular mode is matchmaking. This is a struggle between terrorists and special forces with a realistic economy for winning rounds, defeats, planting a bomb and demining it.
Sometimes it's more profitable to carry a weapon to the next round than to risk losing it and having no resources at all for the whole team.
A maximum of 30 rounds awaits you with the prospect of additional rounds in the event of a draw, where the winner is determined when one of the teams scores 16 wins.
At the 15th round, the sides change, regardless of the result.
For victories and losses in matches, you will be calibrated according to the rank system and will rise or fall in the overall system depending on your performance in all matches in which you take part.
The best status you can get is Global Elite.
In addition to the usual matchmaking, there are also separate Facet servers, with their own ranks, where professional players often play at the highest level 10 and sometimes young talents get into their first teams from there – keep this in mind if you are thinking about an esports career.
Also Read: How To Get Started in Destiny 2?
Game modes
If you do not like to play according to the ranking system, or simply do not want to play with random players, then there are enough modes in CS:GO for a comfortable game without any obligations.
Regular match
The format is almost the same as in MM, but there are more players on the server and you can play like in CS 1.6 – 16 by 16. Body armor is immediately available and you just need to buy a weapon.
Arms Race
Quick mode, which allows you to try out all types of weapons and at the same time play on a crowded server with other players.
You need to kill two enemies with each weapon to advance to the golden knife. The player who first kills the enemy with the golden knife will win. By the way, if you kill the enemy with melee weapons, then on the contrary, he will roll back one weapon.
Cleanup
A new format that has been added relatively recently.
This is a stripped-down format played by four commandos and three terrorists. The bomb is set automatically, and the defense forces must knock out the plant and clear it before the explosion.
The chip of this mode can be called the aspect, with the issuance of special cards for which you get the weapon that is indicated on them. For obtaining an MVP in the previous round, an improved weapon will be offered and, in addition, grenades will be issued.
An excellent mode to practice the defense of the site, or vice versa, knocking it out.
Partners
A good 2v2 mode that allows players to play a full MM match on a stripped-down map with one bombsite against two other players.
This mode has its own rank system, which also requires effort to increase it.
The 2×2 format itself allows you to practice paired actions – joint exits, the use of blinding grenades, clearing and knocking out a bombsite.
Custom maps
A large base of fans of the game and a convenient format for adding author's content allows you to expand the possibilities of CS:GO and add new formats for the game.
It can be:
Joint missions as in Condition Zero.

AIM cards

Shooting with random weapons

Maps without gravity

Esports maps
Joint missions as in Condition Zero
These are missions that often come down to clearing a large number of bots on the game map with various weapons and tricks.
This is a good format for a fun game with a friend, because bots behave unpredictably and you can just shoot without any problems and conventions from a typical confrontation between teams in CS:GO.
AIM maps
In CS:GO, you need to constantly train your shooting in order to progress in the ranks and get more pleasure from the gameplay than just watching your comrades as observers while being dead.
Aim maps are game modes in which you can compete with a friend and at the same time upgrade your shooting and find out which of you is the best shooter.
Shooting with random weapons
This is a mode in which in each round you will have a new random weapon. This format will tighten your shooting with any weapon, especially shotguns, machine guns and even knives and bring a lot of fun when playing with friends.
Maps without gravity
In CS GO, there is such a thing as a jump, or a double jump.
If you just jump while moving, your character will stop and lose his speed.
But there is a tricky system that professional players often use and jump, changing the trajectory on the fly at the last second and starting a new jump without losing overall speed.
So often they even completely avoid shooting, but in order to perform such a maneuver you need to train, which will help understandable maps with a complete lack of gravity in general.
Esport maps
There are cards that are used in show matches for esports tournaments and then made available to the public.
For example, the tournament operator Blast regularly holds such games where players fight each other with different weapons up to 7 wins for one of them.
As a result, we get a good map for training AIM with different weapons and a new experience of using maps that will bring you one step closer to your idols.
Also Read: Board Games' Educational Power in Student Learning
Maps before MM
These are maps where you create a lot of bots and train aiming and reaction when using different weapons before MM matches.